Image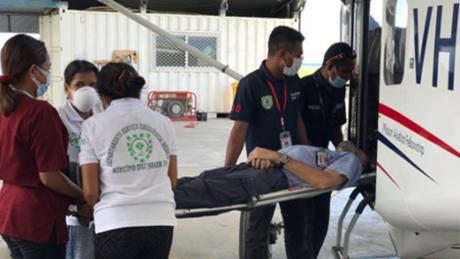 Photo: Varghese Philip
As part of our efforts to improve safety and efficiency of operations here in Timor-Leste, MAF developed a training programme for nurses, doctors and support staff of the Dili Ambulance Service.
MAF pilot and course trainer, Nick Hitchins shares, "The training is designed to provide full familiarisation for ambulance staff with our medevac [medical evacuation] equipment, aircraft loading and unloading, and emergency procedures."
With the number of COVID positive medevacs on the rise in Timor-Leste, this also helps remove the need for our pilot team to be central to the loading process – allowing for an added layer of protection, whilst still delivering a top-class service.
Image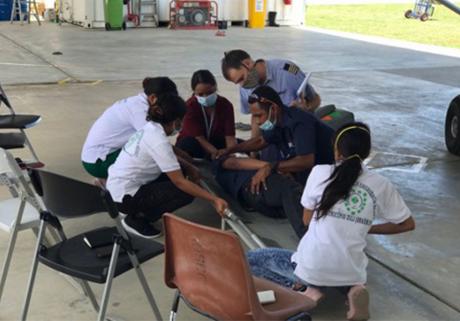 Photo: Varghese Philip
There are six ambulance teams in Dili, each with five team members. So far, we have delivered our training to two of the teams. It has been great to see the pleasure taken in the simple act of being able to confidently use a scoop stretcher, or practice safe-lifting techniques as they load and unload a 'patient'. The training lasts approximately two hours and we are running it weekly, prior to rolling it out across Timor-Leste to all the district teams as well.
All in all, this is a great example of MAF working with others to build national capacity, improve safety and efficiency and create good working relationships with the professionals of our host country.
Story: Nick Hitchins