Image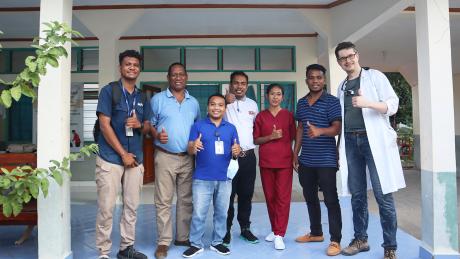 Lobitos Alves
Patients living with severe dental pain are able to smile again, after MAF arranged for a European specialist to fly to an isolated island to provide free dental treatment.
When people in Timor-Leste have toothache, they can visit private dental clinics in the capital Dili, but the cost is out of reach for most patients.
Access to treatment is even more difficult for patients on Atauro Island where there is no dentist, and the only option is sought temporary pain relief at the local clinic.
Image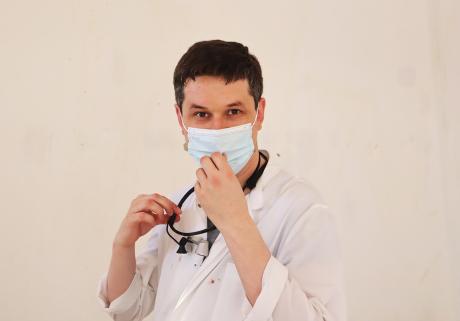 Lobitos Alves
Dr Walter Plett, a maxillofacial surgeon and dentist from Germany
MAF stepped forward with an initiative by pilot, Jan Klassen, who invited his friend, who is a dentist in Germany, to do a medical volunteer mission to help the people of Atauro overcome their barriers.
Dr Walter Plett, a maxillofacial surgeon and dentist, said: "I came here to Timor-Leste on behalf of the invitation of Jan, who I know from childhood.
"He told me 'If you visit me, just bring your tools with you so we could do a mission on a remote place'."
Image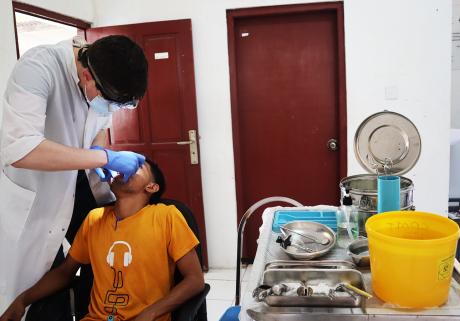 Lobitos Alves
Dr Walter pulling out a patient's tooth.
Around 130 patients came from isolated communities on the island. 
"I saw so many people waiting for us when we arrived at the healthcare center, and they showed us happy faces and were enthusiastic to receive the treatment," he said. 
"I observed that many people are suffering from dental problems, and there is no dentist working there to help them.
"Most of them take traditional medicine and treatments that cause more problems with their teeth."
Image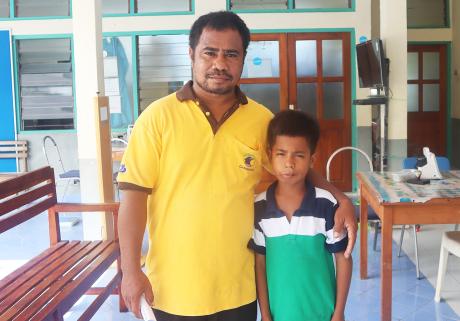 Lobitos Alves
Mr Josue de Jesus and his son Domingos who received dental treatment
Josue de Jesus was relieved to get dental treatment for his son Domingos. 
"From my heart, I thank MAF for the initiative of bringing us Doctor Walter to our place and helping us overcome our barriers to getting dental treatment," said Josue.
"Normally, if my son feels tooth pain, I bring him to the healthcare centre and receive the antibiotics or pain killer from the clinic, but a few hours later, he feels the pain again, but after receiving the treatment, he feels better now. 
"I would also like thank Dr Walter, who came from faraway place in Europe to our remote place and did the mission to help remote people get free dental treatment."
Image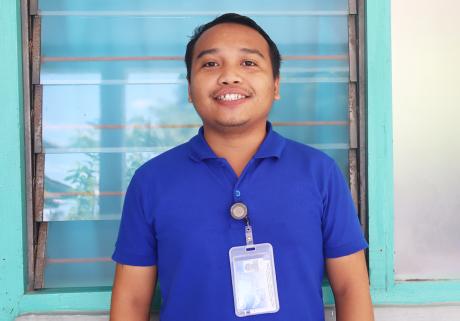 Lobitos Alves
Celestino Ximenes, a physician who works at Atauro Clinic.
Celestino Ximenes, who works for the medical laboratory department at Atauro, said there was huge need on the island. 
"Dr Walter's presence, assisted by MAF, has helped us solve the difficulties of dental health that the people of Atauro have suffered for many years," Celestino said.
"We hope that he will come again next year to do the medical mission because so many people in here still need him to help them overcome this challenge."
During the three-day mission Dr Walter was able to see 76 of the patients who registered for treatment, pulling out 196 decayed teeth.
Image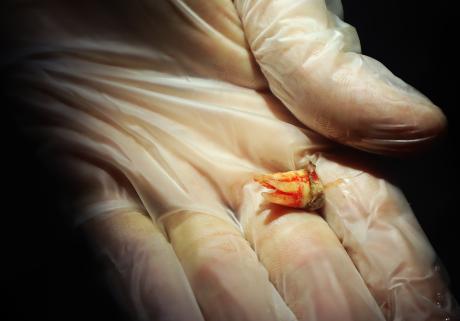 Lobitos Alves
A decayed tooth with its roots.
Nurse Lucas Morais said the visit had a big impact for patients living far from affordable and effective treatment.
"We are very grateful to MAF for helping us not only with medevac but also by bringing us an international medic to help the remote people receive free treatment, especially dental treatment," said Lucas.
"Dr Walter's presence is very important and means a lot to us because he helps us overcome the challenge that we have been facing for many years."
Image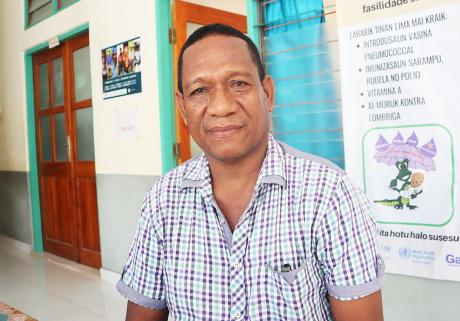 Lobitos Alves
Nurse Lucas Morais