Image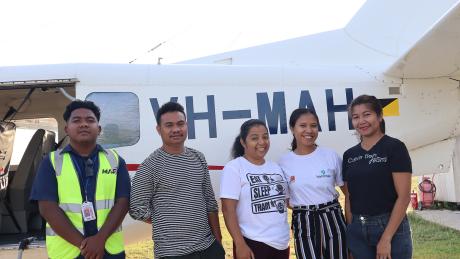 Lobitos Alves
MAF has flown a team from a healthcare charity in Timor-Leste to assess the needs of an island community, preparing the way for new projects to support the health of women
A MAF plane was chartered by the non-governmental organisation Maluk Timor to fly from Dili to Atauro Island. Four members of the group boarded the flight, which was piloted by captain Ping Domtta.
Image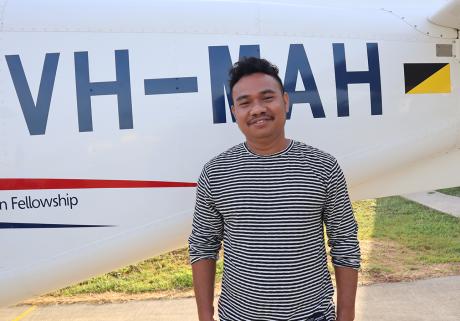 Lobitos Alves
Ananias Tilman dos Reis
Ananias Tilman dos Reis, who works for the Women's Health and Social Programme at Maluk Timor, said: "We fly with MAF planes to Atauro Island and conduct our programme with a focus on interviews with local people and healthcare workers to collect information about public health issues on the island, especially for pregnant mothers.
"After collecting the data from the interview, we will apply for funding that is supported by our donors."
Mission Aviation Fellowship provides air transport to partnered agencies, such as non-governmental organisations (NGOs), development and relief agencies, governmental ministries, missionaries and local church groups.
MAF signed a memorandum of understanding with Maluk Timor in January 2023 to provide support for all their district health monitoring and support programmes.
Image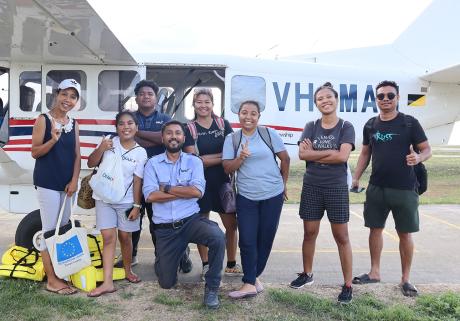 Lobitos Alves
A group photo taken after arrival in MAF's hangar at Dili International Airport Nicilau Lobato
"Maluk Timor is a healthcare NGO based in Dili that works primarily to support health care and has been a MAF-partnered NGO for many years," Ananias added.
"We decided to work with MAF because they provide safety and efficient flight times, as well as good service for their passengers."
Since Timor-Leste regained its independence, transportation accessibility is still one of the major challenges facing the community on the island. In April 2022, MAF launched a new shuttle flight service to assist locals and tourists in obtaining accessible transportation and to help the local community boost its economy.
"I would like to thank MAF for being so helpful to the Timorese people, especially in transporting sick people in emergency evacuation and also providing accessible air transportation. I hope that MAF will continue to provide high-quality services to serve the people of Timor-Leste," Ananias said.
Author: Lobitos Alves